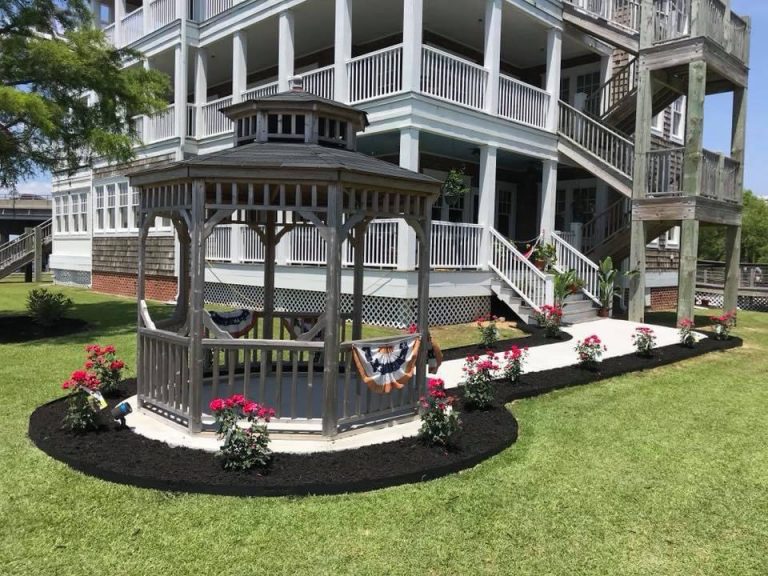 Designing your perfect outdoor living space takes time, creativity, and intimate knowledge of your property's specific needs. When creating custom landscaping ideas for your home or business, think about the options on this page when creating your plan. Our team is also on standby to help you create your landscape design so that you have one of the best yards in town.
We completed this gorgeous outdoor sitting area for The 51 House in Edenton for its patrons to enjoy while waiting for a table and as a frequent wedding ceremony for newlyweds.
Today's modern landscape design relies heavily on shrubs and bushes. One of the hottest trends today is using shrubs to create low-maintenance shrub borders instead of traditional perennial borders. Most bushes are easy to care for and will remain attractive for long periods of time with minimal effort. We completed this design to accent a back entry with a weeping cherry tree surrounded by sunshine ligustrum.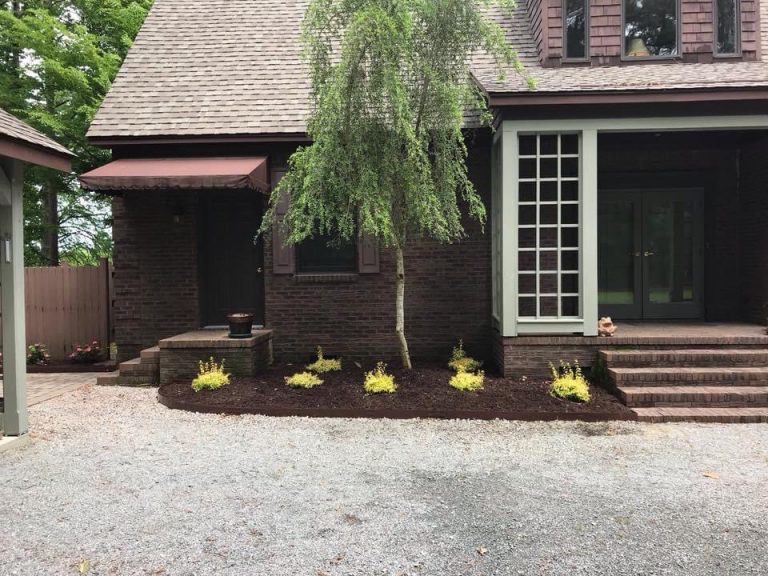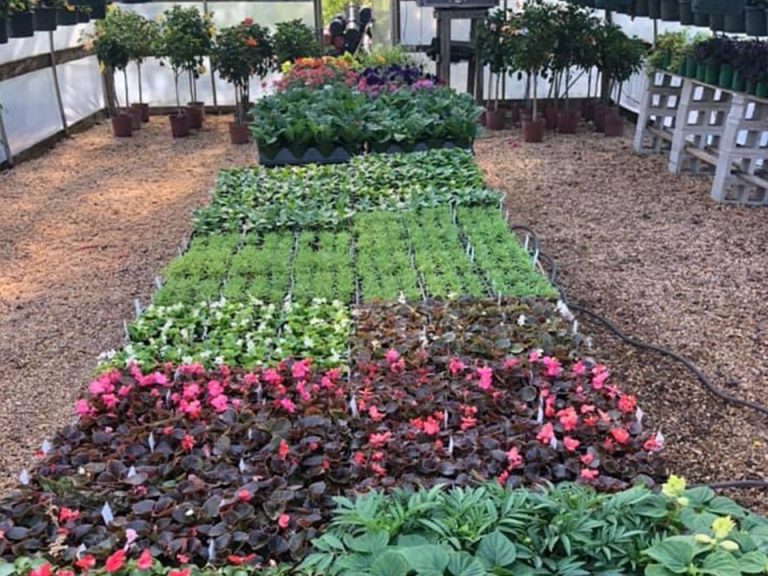 Plants make a great addition to your landscape beds and are becoming a trendsetter because of the ease of maintenance that most bring, but more importantly keeping the height low in your beds against your structure. Pictured here is a large variety of bedding plants, but we have many more popular plants to consider below.
Landscape beds are usually filled with pine straw or mulch. Which is better? They both have their pros and they both look great in your beds. See our page for pine straw and mulch for pricing and the pros and cons for both. Pictured here we used black mulch around this bed. See below for the different types of mulch and pine straw we carry.
Short needle pine straw
Long needle pine straw
Red mulch
Brown mulch
Black mulch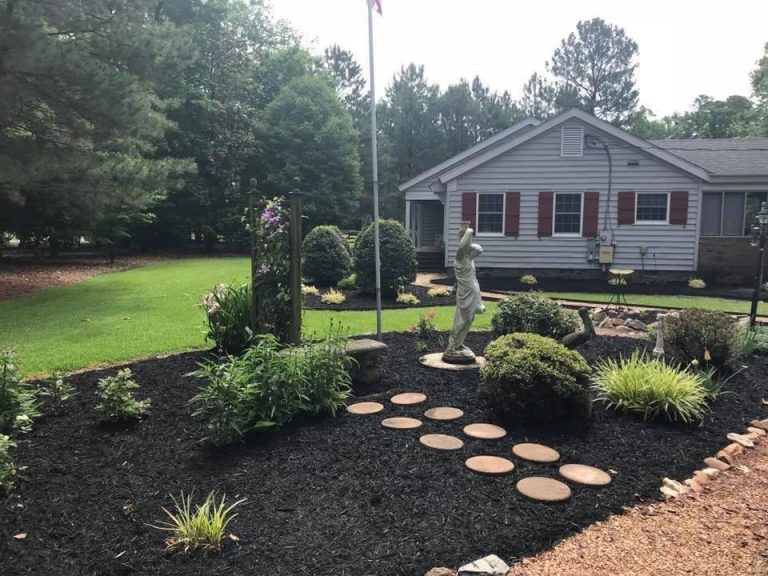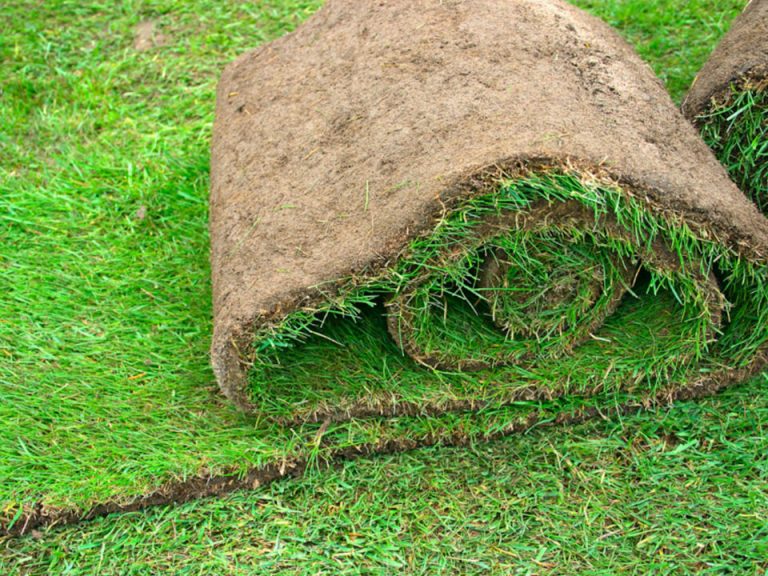 Waiting for grass to grow just takes too long. New sod makes a great addition to any residential or commercial landscape. The transformation takes less than a day and you reap the benefits immediately.
Ideal for new construction homes or businesses
Gives new life to diseased ridden lawns
Patch bare spots in your yard
Replaces seed that never developed
Adding hardscaping to your landscape is an ideal way to expand your home's living area outdoors. Hardscapes can make any yard look amazing.  If you are in the market for a beautiful hardscape, let us come out, measure, and give you an affordable price. Make your backyard the best place to be outdoors.
Sidewalks
Patios
Driveways
Retainer Walls
Firepits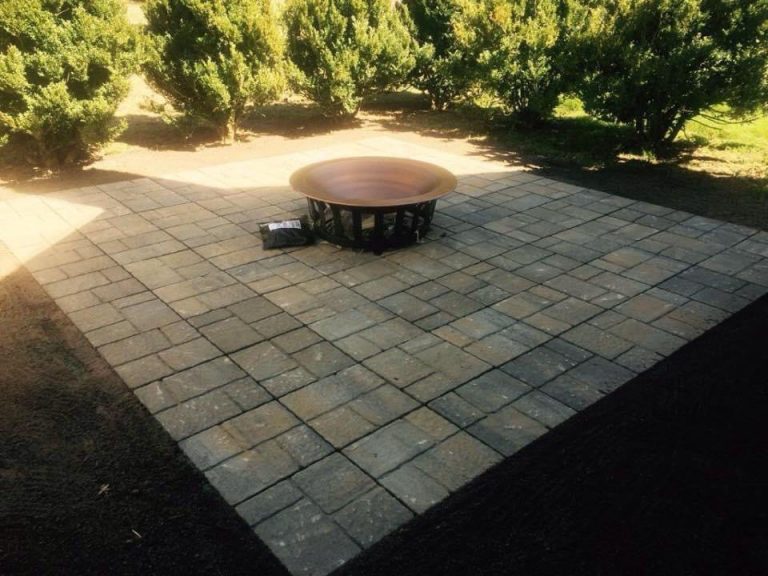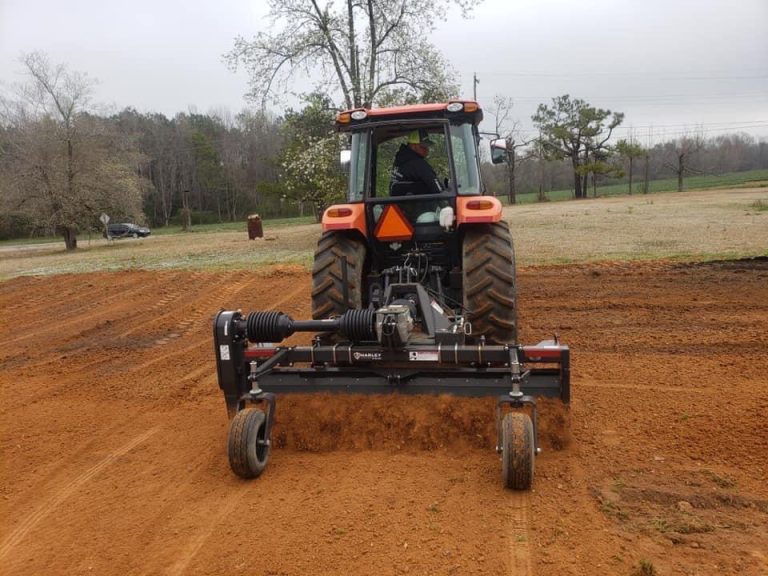 Grading is altering the landscape in any number of ways to fit your project needs. Here are some ways in which our customers have taken advantage of grading their landscape.
A complete redo of the grass turf. You can lay fresh turf or top seed to grow new turf.
Leveling slopes or filling low spots on your landscape.
New construction projects (homes, barns, business).
Done on properties where the drainage is destroying the foundation of the structures.