At Robert's Landscapes, we have the top dressings your soil needs to thrive. Sand, topsoil, and fertilizer can be purchased in bulk from our nursery. We also deliver within a 60-mile radius to help get you the product you need, when you need it. These products can be used for so many projects.
s
a
n
d
,
t
o
p
s
o
i
l
,
p
i
n
e
s
t
r
a
w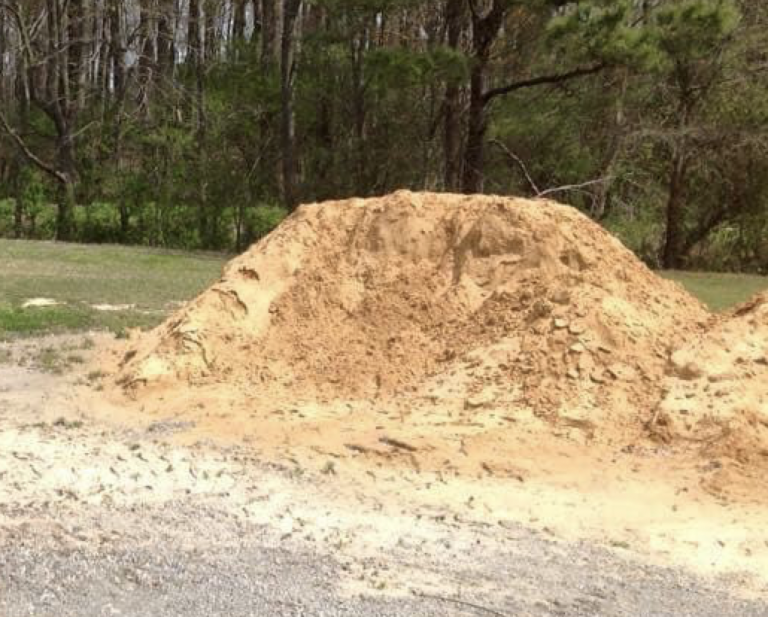 Adding sandy soils improves the lawns' ability to retain moisture making them more resistant to drought.  It can be also used with heavy clay soils to improve drainage. Avoid using fine sand over coarse-textured soil.
Here are the many uses of sand for your landscape:
Topdressing your yard for low spots or when planting winter ryegrass.
If you are installing a paver walkway or patio, sand is used to provide leveling and fill space in between the pavers. The sand helps prevent shifting and breaking and makes the pavers much more stable.
Recreational home use for playgrounds, sandboxes, and volleyball courts
Topsoil similar to the existing soil structure is acceptable and will help smooth out the ground, but doesn't contain much organic material. Topsoil can be used in a variety of ways to improve the overall health and quality of your garden and lawn.
Here are some great uses for topsoil:
Fixing uneven and patchy lawns
Can help care for flower and garden beds
Improving soil drainage
Can help install a garden where there isn't one
Refresh the appearance of your lawn and garden
Foundation for new sod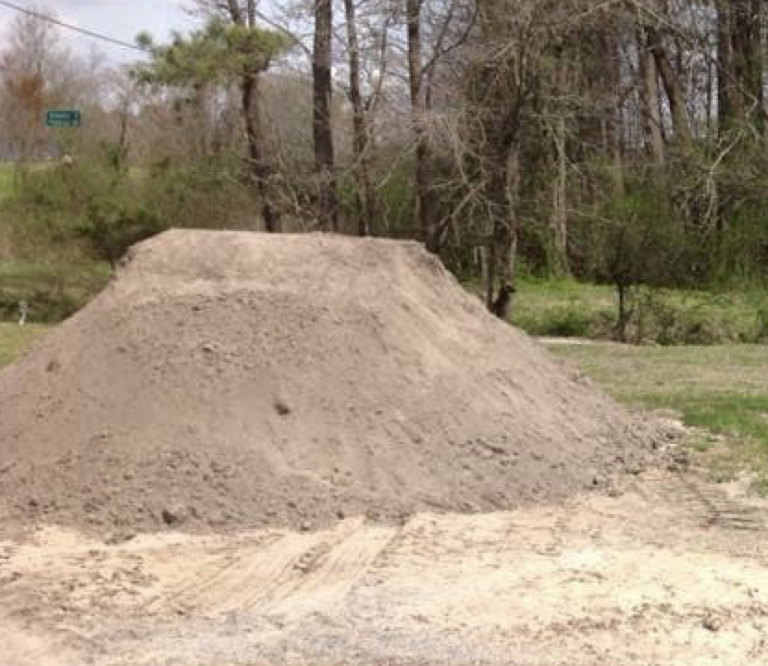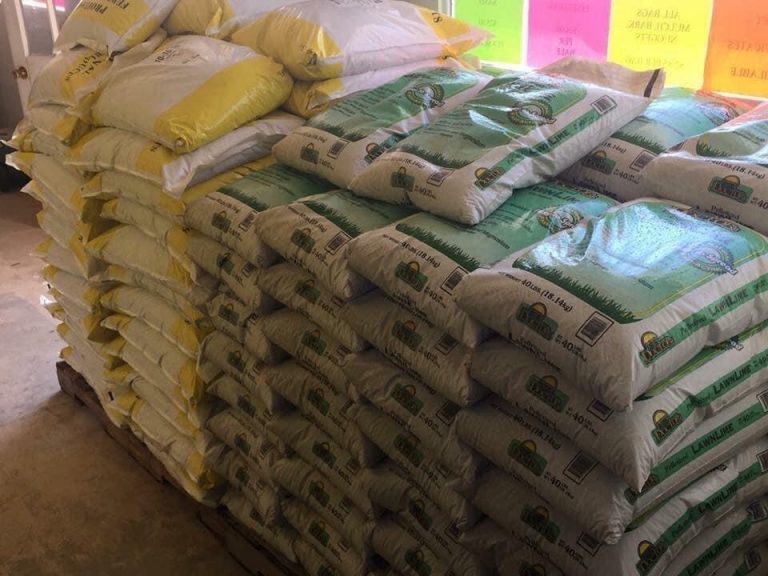 Fertilizers provide crops with nutrients like potassium, phosphorus, and nitrogen, which allow crops to grow bigger, faster, and produce more food. We carry two types of fertilizer.
10-10-10 fertilizer is a synthetic, all-purpose fertilizer with equal parts nitrogen, phosphorus, and potassium, in that order. It's easy to use and good for plants that need a lot of nitrogen.
21-6-12 fertilizer is a mini-grade fertilizer that delivers gradual and continuous nitrogen release for up to 12 weeks. It provides balanced nutrition that increases the potential for turf recovery without causing excessive leaf growth.
Also pictured, lime in a granular format is a compost starter that's ideal for use with lawns and garden.